IPAC-CSO 24th Annual Infection Prevention & Control Education Day 2022
November 10, 2022 at the Grand Olympia Hospitality and Convention Centre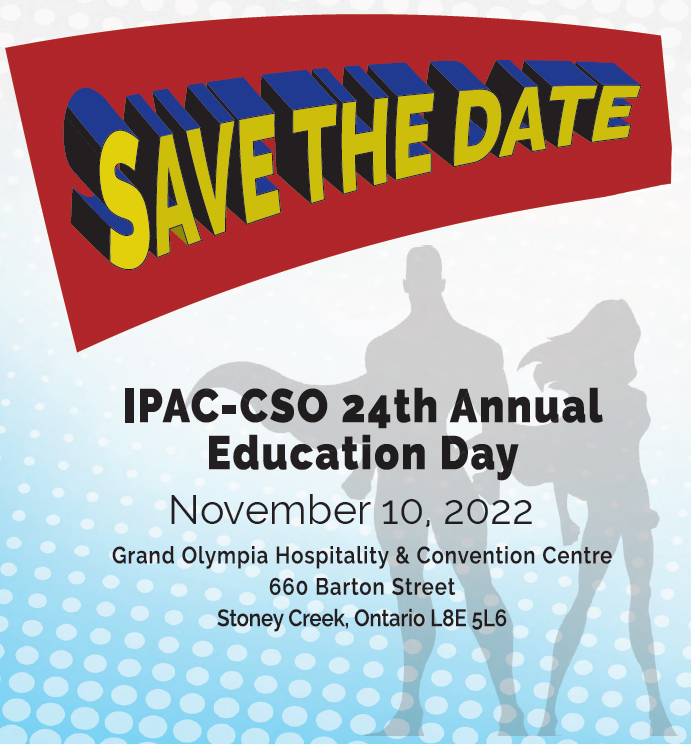 IPAC-CSO and PHO are pleased to host the 24th Annual Infection Prevention and Control Education Day -Agents of Change. This event is an excellent opportunity to enhance your infection prevention and control skills and build partnerships with professionals from across the health care continuum.
The full day event is geared towards all healthcare workers and support staff; from front-line care providers to management and members of the leadership team. Join your peers from Hospitals, Long-Term Care, Retirement Homes, Public Health Units, and Community Health Care as they learn practical information and gain the tools they need to immediately improve patient safety and strengthen their facility's infection control program.
For Education Day Registration click here
We hope you can make it!