Our Philosophy
The focus of IPAC CSO is the exchange of information and the education on infection prevention and control issues along with educational development of our membership. As a chapter, we endorse the philosophy of the parent body IPAC Canada working together for the prevention of infection in all sectors of health care.
Our History
IPAC CSO began with a small group of Infection control Practitioners in Hamilton, Ontario in 1971. In 1974 the group expanded its borders to include surrounding areas. HANDIC became a chapter of CHICA Canada in 1980, and in 2006 the chapter name was changed to CHICA-HANDIC. In 2014 the name was again changed, to IPAC CSO. IPAC CSO currently has over 120 members representing the Golden Horseshoe area of Southern Ontario. Members are involved in the following fields of practice: Acute care, Long-term care, Public health and Industry.
---
Contact Us!
Find IPAC CSO on the map below. Click on the chapter name to contact our Chapter President.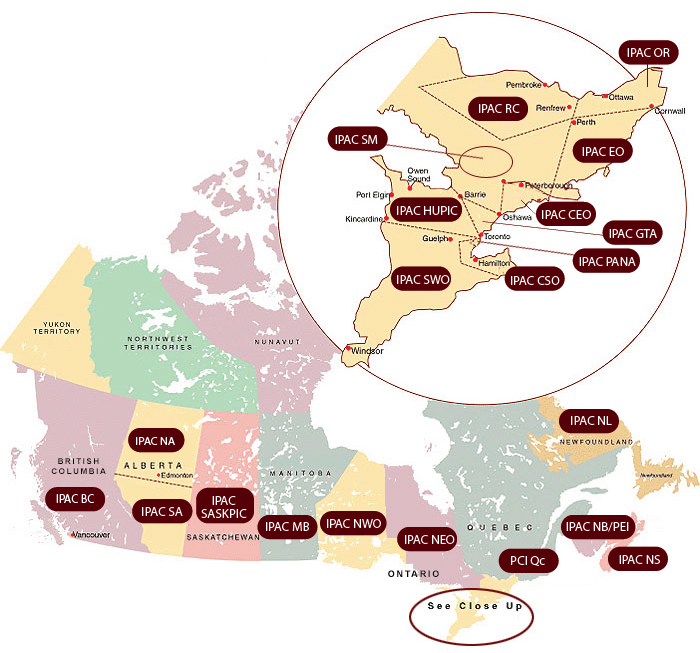 IPAC Central South Ontario (IPAC CSO)
Shelley Schmidt RN BScN
Grand River Hospital
Po Box 9056, 835 King St W
Kitchener ON N2G 1G3